4.8.2019
So called prickly pears or "Figs of India" (fiku d'innia in local dialect), Imported since ancient times in Calabria , are the only fruits not treated with any kind of chemical additives, because they grow spontaneously and in abundance in the warmest areas.
This fruit with purifying and refreshing effects, typically maturing in summer, appears to be among the most purchased in Calabria in the period from May to September.
PART OF THE LANDSCAPE
It is impossible to cross Calabria and not to notice the numerous plants of prickly pears, present above all in stony places, an integral part of the South Italian landscape. They stand out with their intense green color enlivened by the red, yellow and orange of the fruits, so characteristic as to constitute an aspect of the Calabrian territory, and in a particular way in the areas of Tropea and its neighboring countries.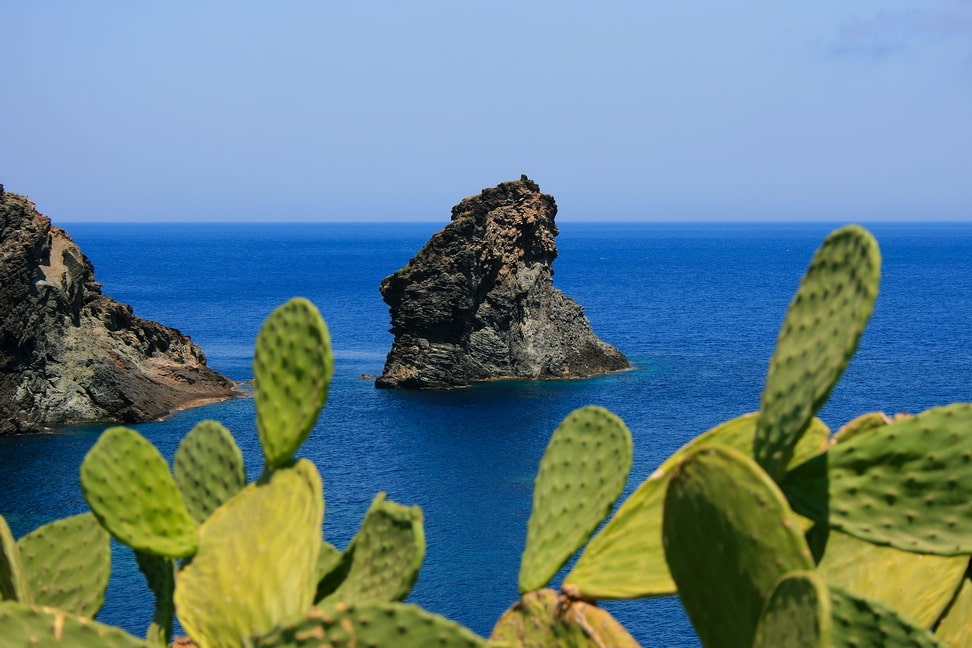 Prickly pears (in Botanic latin: opuntia ficus indica) belong to the Cactaceae family, they arrived in Italy after a very long journey. Native to South America, this plant lives luxuriantly in the Cordillera of the Andes and in the Mexican greenhouses. The plant made her first appearance in Europe thanks to Christopher Columbus who would take prickly pears to Spain. Some historical sources instead declare that it would have been the Saracens to introduce the figs of India in Italy when, in 827, they landed in Mazara, in Sicily.
A BEAUTIFUL FORM OF LIFE
On the other hand, the plant is very pleasant to see. Both from an aesthetic and a botanical point of view, this plant has fleshy leaves full of thorns, which overlap thus generating a shrub.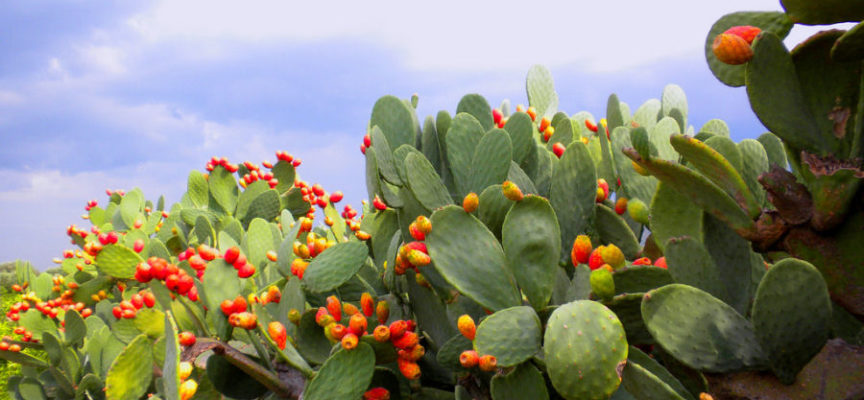 Its flowers are yellow and the ovoid-shaped fruits grow on top of spiny large "blades" (some large fleshy leaves). Their pulp, juicy and rich in vitamins, contains numerous woody seeds.
A MUST OF MEDITERRANEAN DIET
As said before, the prickly pear has an important peculiarity: it does not require chemical interventions to develop and is therefore one of the very rare varieties of fruit that is not tampered with by man.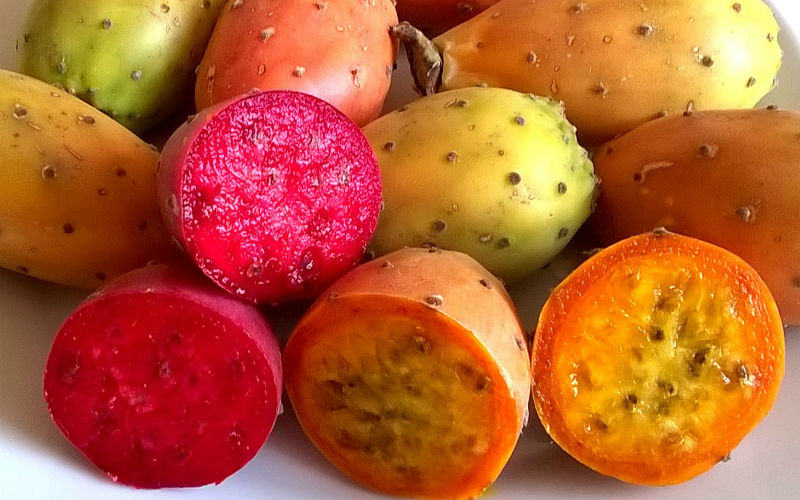 It is therefore a product recommended for our tables and for the Mediterranean diet, in which it enters fully for its quantity of vitamins and water.
NUTRACEUTICAL PROPERTIES
Prickly pears have many beneficial properties and have a purifying function also in the liver, therefore they are recommended in cases of kidney stones as they favor diuresis. Taken in the right quantities they have a laxative effect even if the woody seeds contained in the pulp can cause constipation. In addition, the large fleshy leaves of the plant are used to treat various diseases such as angina, tonsillitis, coughs, fevers, suppurations and abscesses.
A DIFFICULT HARVEST
Harvesting of prickly pears requires a technique that is still not mechanized as today the characteristic "coppo" is used, a sort of cone-shaped container on the tip of a stick, employed in order to avoid the annoying and very numerous and light thorns.